What is Outdoor Roller Blinds?
Customized to your criteria, and made to provide standard protection against the weather. Outdoor blinds function in a similar way as roller blinds with one exception: outdoor blinds are made to withstand tropical weather, suitable for balconies, patios, alfresco dining areas and any other outdoor areas. Each set of outdoor blind comes with a pair of stainless-steel side guide mount from ceiling to ground to secure the blind against the wind.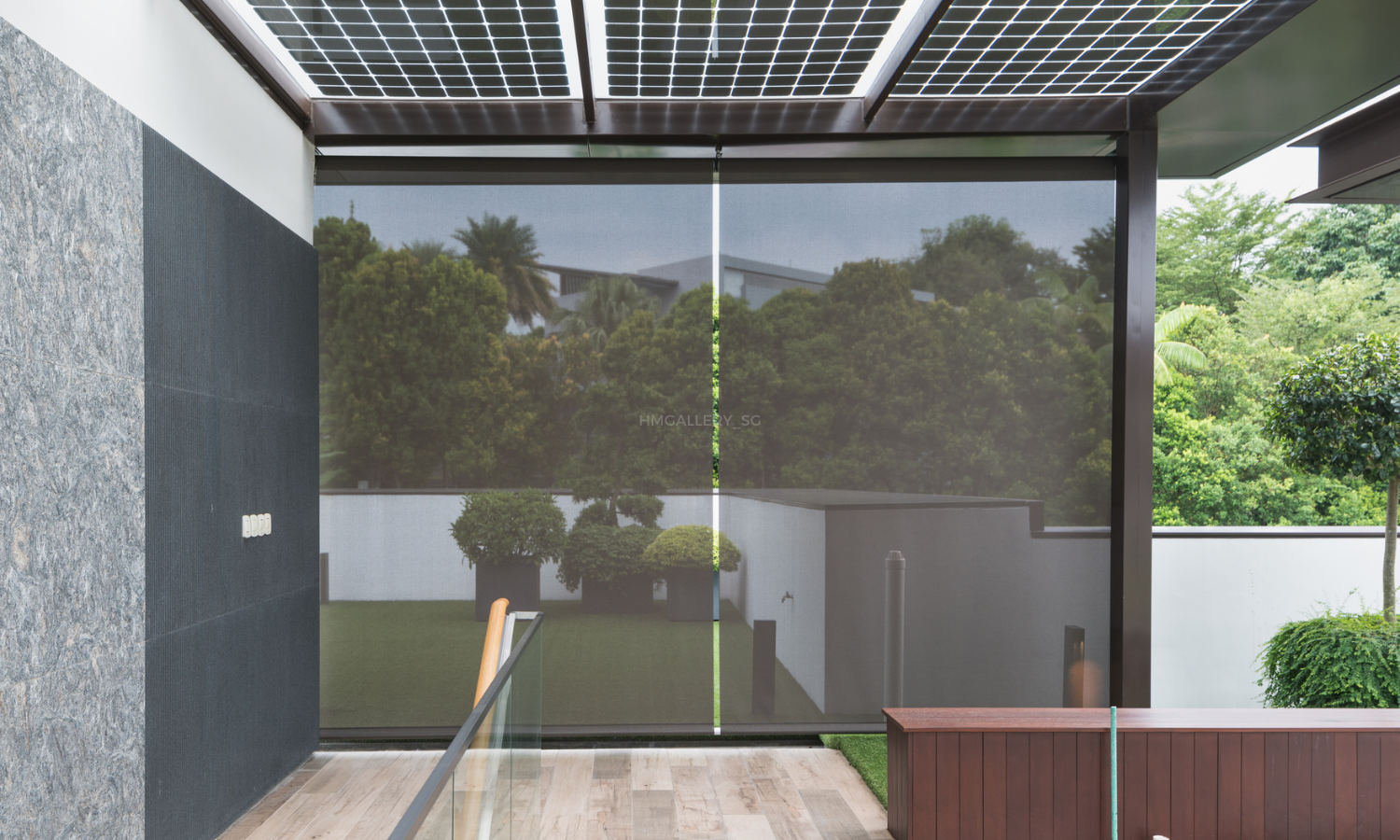 Heavy duty mechanism
Outdoor roller blinds and indoor roller blinds looks similar at a glance despite the differences between mechanisms of both blinds systems. Unlike indoor blinds, outdoor blinds come with a thicker and durable bottom bar and tube size. By choosing outdoor blinds of better quality, safety and durability are guaranteed.
Environmental GREENGUARD Certified Fabric
Other than mechanism, another key feature of outdoor blinds is the fabric used during blind fabrication. It comes with GREENGUARD certified and GREENGUARD for children and school certified environmental certification. The fabric used has undergone special anti-bacteria and fungus resistance treatment, as well as fire retardant NFPA701-2010 (USA) finishing. These fabrics are also suitable to be use for indoor environment, and are extremely popular among schools and government sectors.
Go Motorised
Outdoor blinds are also available in motorise system using SOMFY, apart from the manual chain pully system, to open and close outdoor blinds easily. This is especially true if there are a few sets that need to be roll up or down at the same time, or when the area is not easy to reach. Motorise outdoor blinds save time and effort by controlling all the blinds at fingertips.