What is Eyelet Curtains?
Eyelet Curtains are one form of popular heading style that can add a touch of elegance and vogue to your house. These form of curtains has metal-edged rings at the top which are usually silver or brass in colour. Wooden rod or stainless-steel rods are often used for these curtains.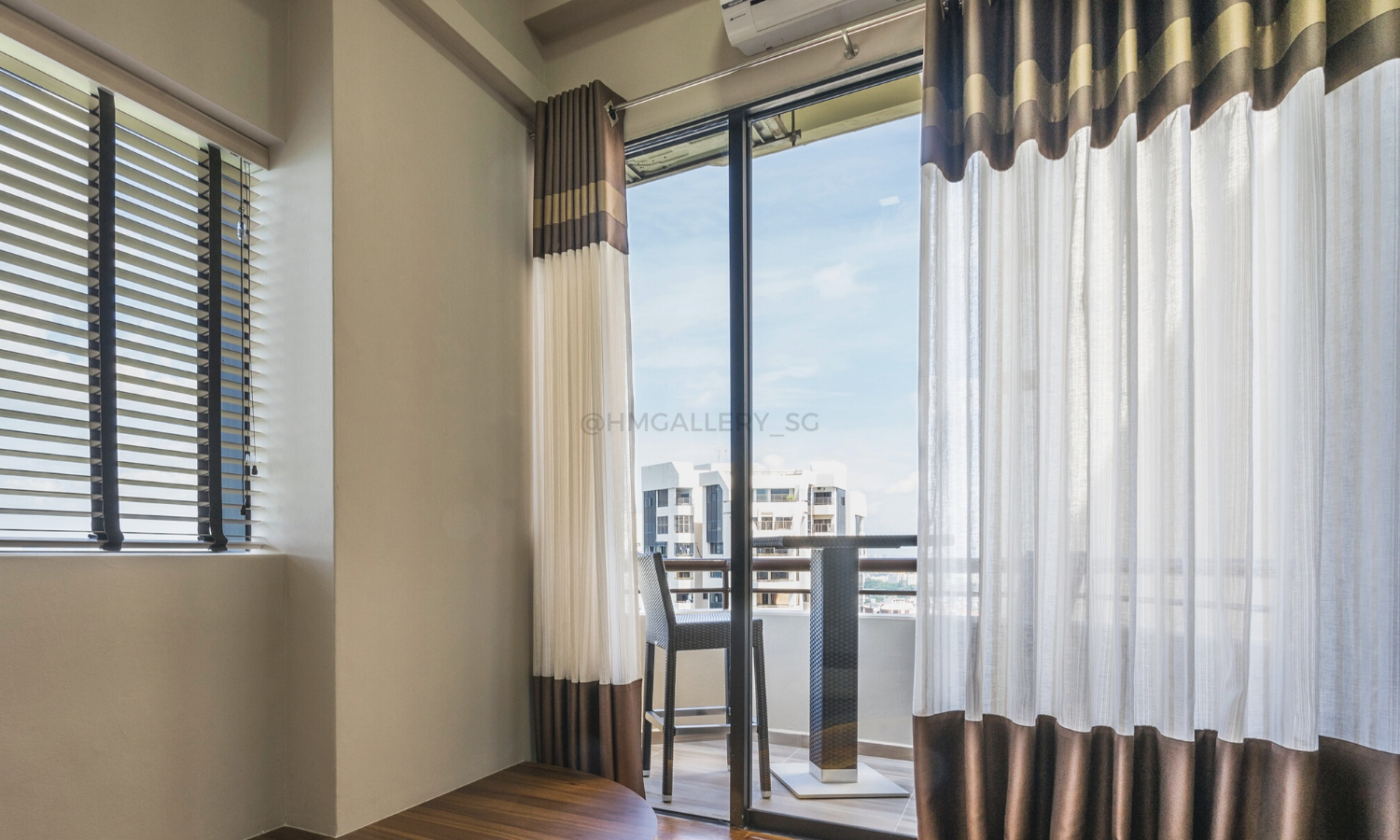 Dressing For Contemporary Homes
The curtain can be made of heavyweight fabric, lightweight fabric, or lining with thin material. It is extremely popular among our customers who choose eyelet for their window to mix and match different fabric designs together, to create a unique customization for their window. If you're looking for a unique style for your home, then these contemporary curtains are ideal for your window dressing.
Why People Love About Eyelet Curtains?
The main feature of eyelet curtains are the rings that allows curtains to glide the curtains easily along the rod, with two to three pieces of brackets depending on the size of the window. Other than the effortless gliding of curtains, hanging of eyelet curtains are extremely easy that you only need to unscrew the rod from the brackets together with the finials. And simply just slide the curtains off the rod.
Do you know that you can convert eyelet curtains to pleat curtains?
The best thing when you have an eyelet rod is you can choose to change to pleat curtains to create an alternative style for your interior. All you have to do is to add on some curtains rings to your rod to hang the curtains. The number of rings to add depends on the size of your window. Give your house a refresh feel by adding texture or different colours to your curtains.
The beauty of customizing eyelet curtains
Look and Style - If you are planning to renovate your house, chances are you will be staying at the house for another five to ten years. Hence, many homeowners enjoy the freedom to custom made their curtains by choosing colour, design, fabric, adding border design, and so much more. Create window treatments of anything you can imagine, giving the embience of your house an entirely new look according to your preference.
Add Character - One of the common characteristic we notice is homeowners tend to go for matchy-matchy things when it comes to furniture and colour, which can be pretty much identical around your neighbourhood. Personalise eyelet curtains can be one of the way to resolve a generic and predictable interior without going through major renovation. You can always spare another set for different occasion easily to keep your home refresh.
Contact Us
for Free On Site Consultation